Breeder-focused tools for Crop Improvement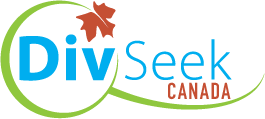 DivSeek Canada Pilot Project
…accelerate plant breeding by leveraging the genetic diversity in the world's live collections and seed banks
to create a unified, coordinated and cohesive information management platform.
Growing populations, a changing climate
and increasing constraints on land, water and fertilizer
translate into increased risks to global food security
and pressure to dramatically expand agricultural productivity in Canada – and quickly.
This can't happen, though, without accelerated plant breeding programs to develop high-yielding, climate-friendly and "earth-friendly" plant varieties.
Our platform…
Provides an expandable database
for Canadian crop information,
Offers a model for the DivSeek initiative globally.
Expected to galvanize the use of genomic information by plant breeders
to accelerate crop breeding in Canada
Either Host your data with us
or Create your own portal with our tools
Support focused on small to medium-sized crop communities
who have not previously had the financial resources or bioinformatics skill set
to exploit the genomic information available.
The first iteration of our portal is LIVE!
Currently houses
Germplasm passport, Phenotypic Traits + Experiments, Genetic Maps
for Lentil, Flax, Sunflower!
Everything Open-Source
Modular for plug-and-play extension!
Collaborative first mentality
We used Docker so you can have
your OWN breeder-focused portal!
We like to think of docker as packaging our website framework and tools
into a present just for you!
Either use your own hosting solution of the Compute Canada OpenStack solution
and Follow our super simple, unwrapping instructions to auto-magically create your own customized portal!
---
All our tools at your fingertips!
Customize it to exactly suit your needs!